Keeping Today's Work Force Equipped.
PH: 216-241-0333
FAX: 216-241-3426
TOLL FREE: 800-892-8012
How to order chain Slings

The following Information should be given on orders or inquiries for chain slings.
1. Size

This is specified by the size of the material from which the chain is made, determined by the working load limit required.
2. Reach

This is the length, including attachments, measured from bearing point to bearing point.
3. Type

Select and specify proper type of sling from illustrations shown:
Gunnebo Sling Type Naming Code
1. First letter often designates the number of legs or branches:
"S" Single leg with one branch
"D" Double leg with two branches
"T" Triple leg with three branches
"Q" Quadruple leg with four branches
2. Second letter normally designates the fitting at the top of the sling:
"O" Oblong shaped master link
"S" Sling hook
"G" Grab hook
"B" Basket with oblong master sling
3. Third letter or group of letters normally designates the fitting at the bottom of each branch. A few of the many possibilities:
"S" Sling hook
"G" Grab hook
"LK" Sliding choker
"BK" Safety hook
"F" Foundry hook
Single Leg

double Leg




triple Leg

quadruple Leg




MISCELLANEOUS
GrabiQ Sling Type Naming Code
The sling type code: name of component or assembly at top of sling and name of component at bottom of sling. EXAMPLE: "MF-MF" is a single leg sling with a master link on each end.
Components Available (letter code is listed below each component) Leg

Single Leg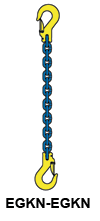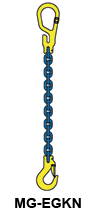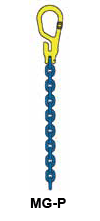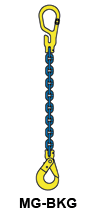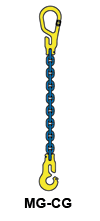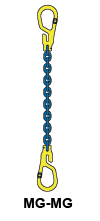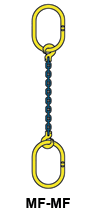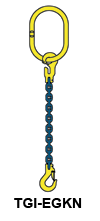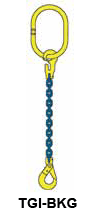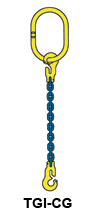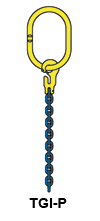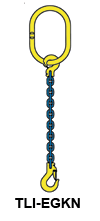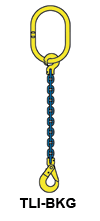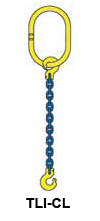 double Leg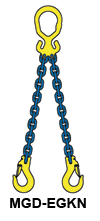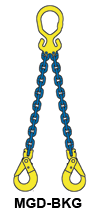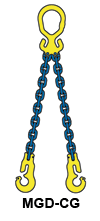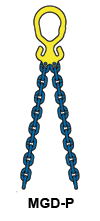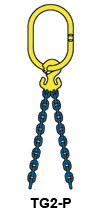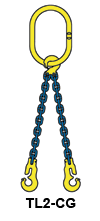 triple Leg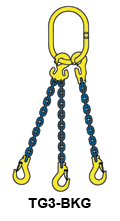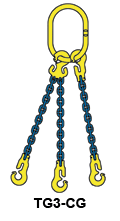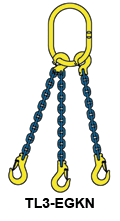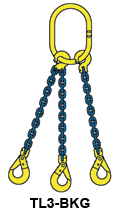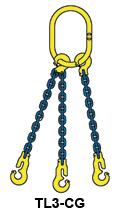 quadruple leg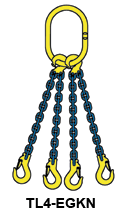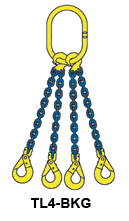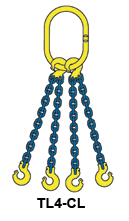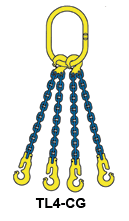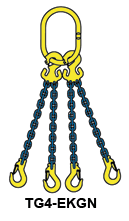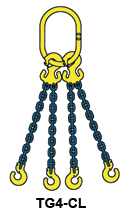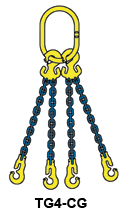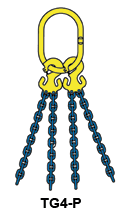 basket Slings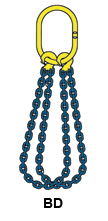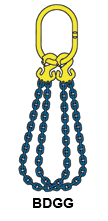 Sample Order Form

QTY.
TYPE
(description)
DIAMETER
REACH
ADDITIONAL INFO
(instructions on attachments)
3
DOG
(double sling)
3/8"
5'
hooks face each other
2
MF-MF
(single leg)
1/4"
4'
hooks face opposite each other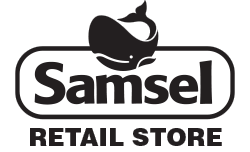 1235 Old River Road
Cleveland, Ohio 44113
216-241-0333
Regular Store Hours:
M-F: 7:30am - 4:30pm
SAT: 8:00am - 4:00pm
Payment Methods: Cash, Check, Credit Card or on Account.
Will Call Hours 730AM-430PM Monday through Friday.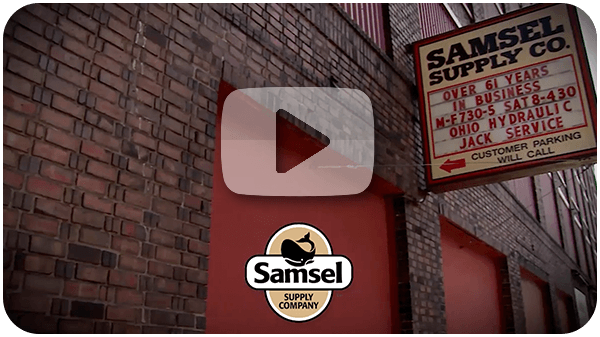 Samsel Overview