Keeping Today's Work Force Equipped.
PH: 216-241-0333
FAX: 216-241-3426
TOLL FREE: 800-892-8012
How To Order Electric Hoists:

To insure a hoist which will meet your particular requirements with complete safety your inquiry should include the following information as applicable:
A brief description of the work to be accomplished including the number of lifts per hour or day.
Capacity in tons of 2000 Ibs.
Type of suspension: lug, hook, manual push trolley, manual geared trolley, motor driven trolley or base mounted.
Headroom: maximum headroom dimension permissible.
Maximum lift in feet: the distance between the upper and lower elevations of travel of the load block.
Desired hoisting and trolley travel speeds in FPM.
Method of operation: pendant push button, pendant rope, remote control or trailer cab.
Speed control: For the hoist-single speed, two (2) speed or variable speed (3 or 5 step). For the trolley-single speed, single speed with ballast resistor, accelerating fluid drive or variable speed (3 or 5 step). For D.C. (direct current) hoisting, dynamic lowering is also available.
Operating current: A.C.- voltage, phase, cycles and NO. of wires. D.C.- voltage.
Beam or rail size for trolley hoists: Height, width and weight per foot of standard mill roiled sections or the catalog number or patented monorail section. Minimum radius curve in track, type of switches and size of splice plates or reinforcing strips, if any.
Type of power collection system: Flexible rubber covered cable, wheel type collectors for open bar or wire, safety shielded type collectors or others.
Special conditions such as heat, dust, moisture, hazardous atmospheres, etc. Explain fully.
A statement that: "The hoist unit is to meet the Recommended Minimum Standard Specifications as issued by the Hoist Manufacturers Association, Inc., One Thomas Circle, Washington 5, D.C."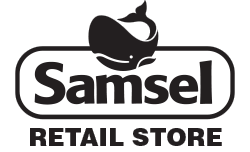 1235 Old River Road
Cleveland, Ohio 44113
216-241-0333
Regular Store Hours:
M-F: 7:30am - 4:30pm
SAT: 8:00am - 4:00pm
Payment Methods: Cash, Check, Credit Card or on Account.
Will Call Hours 730AM-430PM Monday through Friday.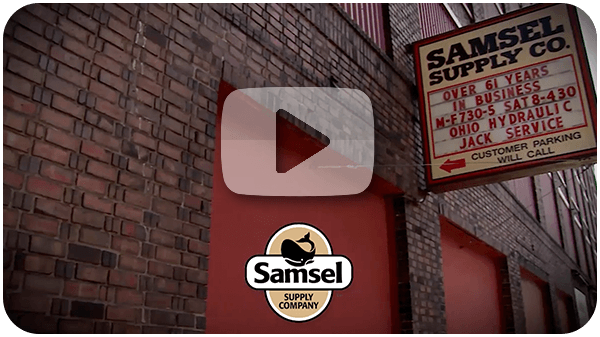 Samsel Overview