Keeping Today's Work Force Equipped.
PH: 216-241-0333
FAX: 216-241-3426
TOLL FREE: 800-892-8012
Fittings for Manila or wire rope blocks

In selecting blocks the governing consideration should be the load to be handled, rather than diameter or strength of the rope they will carry. In multiple-sheave blocks the load is distributed among several parts of the rope, whereas the hooks or shackles on the blocks have to carry the entire load. It is not practical to make double blocks twice as strong or triple blocks three times as strong as single blocks, since they would be too heavy and needlessly expensive for general use.
Western Block Fittings FOR MANILA OR WIRE ROPE BLOCKS
E
Yoke and Swivel Shackle Eye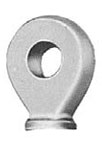 G
Yoke and Swivel Shackle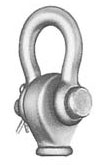 S
Round Pin Anchor Shackle
J
Yoke and Oblong Swivel Eye
K
Oblong Swivel Eye and Upset Shackle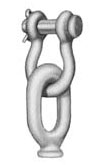 L
Shackle Link Shackle
O
Bolt Type Chain Shackle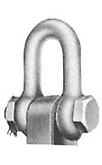 P
Screw Pin Anchor Shackle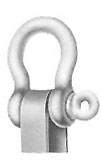 Q
Bolt Type Anchor Shackle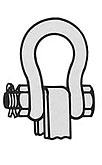 CG
Loose Swivel Shackle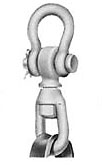 CK
Loose Swivel Eye and Upset Shackle
CP
Screw Pin Chain Shackle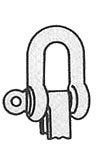 LJ
Loose Swivel Jaw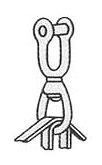 SS
Upset Shackle in Shackle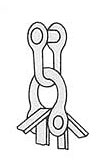 How to Order Manila ROPE Blocks only

| | | | | |
| --- | --- | --- | --- | --- |
| QTY | FITTING LETTER | BLOCK SERIES | BEARING LETTER | SIZE |
| 2 | H | 21 | C | 4" |
If blocks are not shown with type of fitting you require, simply choose letter corresponding to your fitting need and insert where "H" appears in the above example.
Unless otherwise specified all material will be furnished in Japanned finish.
With the exception of the 566 series all Block loads listed are resultant safe working loads.
All Certified single blocks are proof tested to twice the resultant safe working load and marked with a safe working load equal to one half the resultant load. Double blocks are tested to twice the resultant safe working load and marked with a safe working load equal to the resultant load.
All blocks except snatch blocks are furnished with becket. Blocks without becket on special order only.
When blocks are used for heavy loads and fast hoisting, we strongly recommend roller or bronze bearings in the sheaves. For wire rope blocks, cast steel sheaves are recommended.
Special Custom-Made Blocks
We carry a large number of Special Blocks to meet particular requirements. Specify block, diameter of sheave, diameter of manila or wire rope to be used, and weight of load.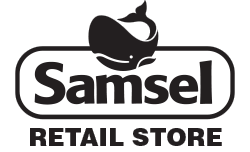 1235 Old River Road
Cleveland, Ohio 44113
216-241-0333
Regular Store Hours:
M-F: 7:30am - 4:30pm
SAT: 8:00am - 4:00pm
Payment Methods: Cash, Check, Credit Card or on Account.
Will Call Hours 730AM-430PM Monday through Friday.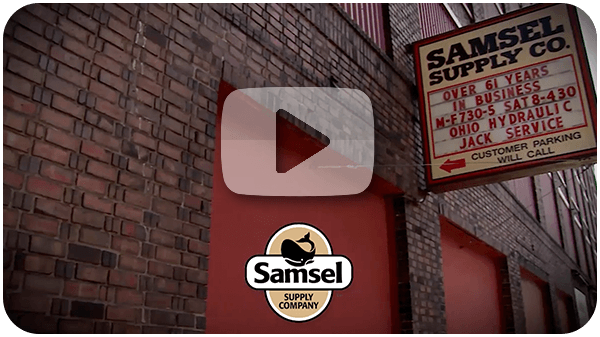 Samsel Overview