Keeping Today's Work Force Equipped.
PH: 216-241-0333
FAX: 216-241-3426
TOLL FREE: 800-892-8012
THE ADDED VALUE OF SAMSEL SUPPLY

Partnering with Samsel can help you stay competitive in today's tough business environment. We know the way to do that. Reduce your production time and cost, cut your overall operating expenses, and work efficiently as possible.
SAMSEL FULL LINE CATALOG
All Products

[42.7MB]

CORDAGE
Manila, Sisal, Cotton, Nylon, Polyester, Polypro, Spectra

[1.9MB]

NYLON WEB SLINGS
Tables, Types & Fittings 33-57

[1.4MB]

CHAIN
Slings, Gripper Slings, Proof Coil, High Test, Grade 80 Lifting, Bulldog Tenso, Machine, Coil Fittings, Snaps, Stud Link, Deck Lashing 58-113

[2.6MB]

WIRE ROPE
Slings, Tables, General Purpose, Specialty, Rotation, Resistant, Galvanized, Aircraft, Coated, Strand, Braid 114-176

[3.4MB]

FITTINGS
Wire Rope Termination, Sockets, Hooks, Swivels, Master Links, Shackles, Wedge Sockets, Turnbuckles Lifting Eyes, Load Binders, Overhaul Balls 177-261

[4.5MB]

BLOCKS & SHEAVES
Manila, Wire, Snatch, Block & Tackle, Pulleys 262-319

[2.8MB]

MATERIAL HANDLING
Hoists, Winches, Pullers, Come-A-Long, Clamps, Rollers, Jacks, Hydraulic 320-357

[1.9MB]

TOOLS
Air, Electric, Gas 358-405

[2.3MB]

PORTABLE EQUIPMENT
Benders & Cutters, Pumps, Generators, Fans, Heaters, Hose and Hose Fittings 406-422

[812KB]

HAND TOOLS
Knives, Squares, Levels, Rules, Masonry, Mechanics, Construction, Electrical, Plumbing, Landscape, Erector, Tool Boxes 423-568

[6.5MB]

PAINT
Marine, Aerosol, Upside-Down, Paint Supplies, Brushes, Rollers, Spreaders, Extensions 572-588

[792KB]

WELDING
Supplies, Rod Ovens, Torch Tips, Soapstones, Helmet 589-604

[796KB]

FASTENERS
Sealants & Adhesives, Hex Head Bolts, Caulk, Glues 605-629

[1.1MB]

LUBRICANTS, DEGREASERS, & CLEANING SUPPLIES
630-640

[708KB]

SAFETY SUPPLIES
Electrical, Marine, Fall Protection, Respiratory, Barrier Fencing, Personal Protection, Clothing, Spill Containment 641-714

[5.6MB]

MARINE
Life Rafts, Boston Whaler, Specialty Products, Hardware, Tools, Flags, Clocks 715-758

[2.7MB]

CANVAS
Tarpaulins, Covers, Demolition Mats, Mail Bags, Wind Sock, Enclosures, Boat Covers, Awnings 759-772

[1.0MB]

SAMSEL FULL LINE CATALOG
All Products

[42.7MB]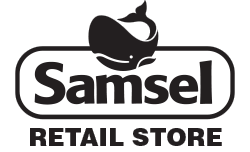 Centrally Located
In Cleveland Flats
1235 Old River Road
Cleveland, Ohio 44113
216-241-0333
Store Hours:
Monday Thru Friday
7:30AM – 5:00PM
Saturday
8:00AM – 4:30PM