Keeping Today's Work Force Equipped.
PH: 216-241-0333
FAX: 216-241-3426
TOLL FREE: 800-892-8012
SPECIALTY PRODUCTS AND SERVICES

Samsel is very diverse in the products we sell, and services we deliver. We have a staff with years of experience in unique fields. They allow us to carry special products and offer services other distributors don't.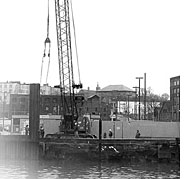 Samsel has fabricated slings for thousands of lifting and rigging jobs across the country. We have inspected a variety of wire ropes, overhead crane cables, pendant lines, slings, and hoists. In addition, below the hook lifting, heavy hardware, tools and safety related items.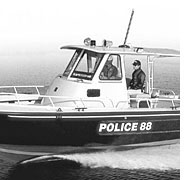 Samsel has worked with the U.S. Navy, U.S. Coast Guard and the Commercial Marine Industry for decades. Marine professionals around the Great Lakes rely on Samsel knowledge and personal service for everything from inspecting life rafts to proper use of slings. Samsel technicians always keep them informed of the latest product solutions in the industry to do their job more efficiently. Many times when a vessel on the Great Lakes has an equipment problem, has a clothes dryer that isn't working, or requires a new navigational device, they call Samsel. They know, by the time they reach port, Samsel will be there with everything they need to get them back at sea, without downtime.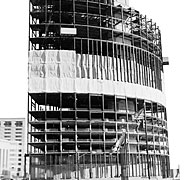 We call it our Canvas Department because when it started canvas was king– vinyl, polyesters, and mesh materials were just developing. As the materials advanced so did Samsel. Whether you are enclosing a 24-story building or the back of your truck, Samsel fabricates the tarp to fit your needs. Weather is always a factor – wind, sun, and cold temperatures all affect the lifetime of the cover. Samsel takes environment and cost effectiveness into consideration while providing you with optimum protection. Samsel stocks 13, 18, and 22 ounce vinyl fabrics, netting, mesh, twills, marine grade fabric, polyesters, brattice cloth, cotton duck, as well as 10 and 12 ounce fire and water resistant olive drab basic tarp fabric. Samsel custom products are used on land and sea, they include protective covers, insulation blankets, demolition blankets, welding curtains, building enclosures, spray dodgers, sewer kites, nylon web slings made to order as well. All fabricated in our 20,000 square foot "Canvas Department."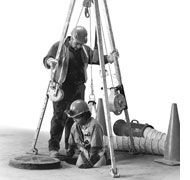 Samsel is your number one source for safety products. Our staff can supply you with the knowledge and products to let your employees get the job done right. Our products crossover into a variety of safety areas construction, industrial and maritime, such as confined space, fall protection, electrical, marine, respiratory, barrier fencing, personal protection, clothing, spill containment.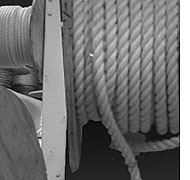 Samsel has a reputation for being your one – stop shop for all your cordage/rope needs. We stock one of the largest inventories of manila, sisal, cotton, nylon, polyester, polypro and HMWPE (high molecular weight polyethylene.) Our staff can custom fabricate and hand splices rope for ships rigging, firefighters, SWAT teams, ironworkers, divers, construction workers, U.S. Coast Guard and maritime applications. We can assist with your cordage needs on the spot and custom fabricate rope at our Old River Road Retail Store. From SWAT Teams with lines, tug captains with towlines, supplied rope to hang a children's swing in a tree, and new ropes for circus performers that were performing in town.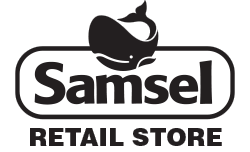 1235 Old River Road
Cleveland, Ohio 44113
216-241-0333
Regular Store Hours:
M-F: 7:30am - 4:30pm
SAT: 8:00am - 4:00pm
Payment Methods: Cash, Check, Credit Card or on Account.
Will Call Hours 730AM-430PM Monday through Friday.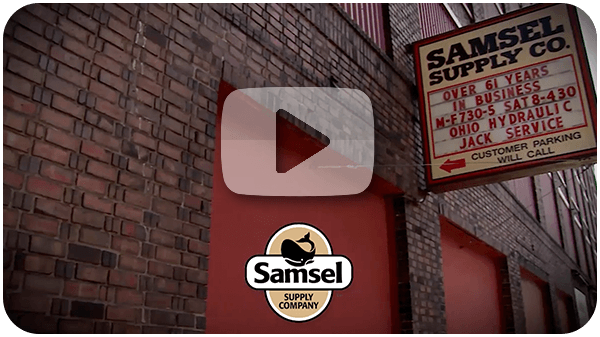 Samsel Overview