Regular Store Hours – M-F: 7:30am - 4:30pm,
SAT: 8:00am - 4:00pm
Keeping Today's Work Force Equipped.
PH: 216-241-0333
FAX: 216-241-3426
TOLL FREE: 800-892-8012
The Samsel Supply Company, Your One Source Partner

One stop shopping with Samsel can save you time and money. We offer a broad range of high-quality, product solutions that can help increase production and let you get your job done. When you partner with Samsel you get unmatched customer service. Our staff of product technicians help solve production problems and educate you on the latest in product technology available today.
Samsel has extremely diverse capablities:
Samsel Supply Company Welcomes:
Samsel Supply Company of Cleveland, Ohio, fabricator, distributor and service/repair center for contractors, industrial firms, municipalities and the commercial marine market has announced the addition of Ohio Hydraulic Jack Service Co. to the Samsel Family.

Ohio Hydraulic Jack Service Co. is a full-service hydraulic repair facility and distributor of hydraulic components located in Cleveland Ohio. While extremely diverse, the addition of Ohio Hydraulic will allow Samsel to expand its capabilities and offer its services to its ever increasing number of industrial, construction and commercial marine customers.
Ohio Hydraulic
Jack Service Co.


Keeping The Workforce Equipped.

We supply today's workforce with a full line of maintenance (MRO) products, hardware, tools and fabrication services. Our experience in material handling, hoists and below the hook lifting, along with our knowledge of heavy hardware, custom rigging, slings and cordage are well known throughout the industries. Samsel is also one of the largest maritime suppliers on the Great Lakes.
Samsel is a major supplier of safety related equipment
, such as used for confined space and fall protection. We have a full line of safety supplies for first responders like the fire and police departments as well as commercial marine, construction and industrial workplace. Our staff of trained and certified technicians and inspectors are available to help you stay abreast of the changing safety regulations for your application.
We can assist with your annual chain
, rigging and life raft inspections.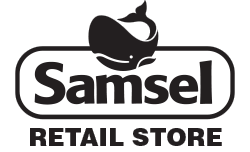 1235 Old River Road
Cleveland, Ohio 44113
216-241-0333
Regular Store Hours:
M-F: 7:30am - 4:30pm
SAT: 8:00am - 4:00pm
Payment Methods: Cash, Check, Credit Card or on Account.
Will Call Hours 730AM-430PM Monday through Friday.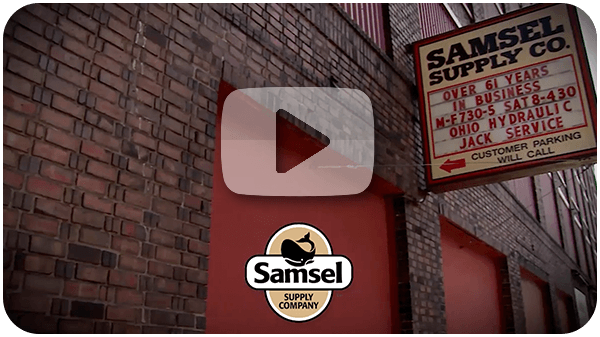 Samsel Overview