Keeping Today's Work Force Equipped.
PH: 216-241-0333
FAX: 216-241-3426
TOLL FREE: 800-892-8012
method of reeving manila and wire rope blocks:


METHOD OF REEVING TACKLE BLOCKS
vary with the application and purpose for which they are to be employed. Especially on Heavy Lift Cargo Booms, Cranes, etc. where Blocks, with 4 Sheves or more are required, in which case a number of Lead Blocks have to be considered. Our Engineering Department will be glad to consult with you on this matter.
METHOD OF FIGURING "PARTS OF LINE"

L
= E
P

L = Load Lifted in pounds
P = Line Pull in pounds
E = Efficiency Factor
To figure "Parts of Line" required when Load Lifted "L", and Line Pull "P" are known.


EXAMPLE:



32,000 lbs.
(Load Lifted "L")
= 5.3
6,000 lbs.
(Line Pull "P")

"E" factor of 5.3 in table indicates 6 "Parts of Line" required




Parts
of Lines
"E" Factor
Brass Sheave
"E" Factor
Better Bearing
1
0.96
0.96
2
1.05
1.9
3
2.0
2.9
4
3.6
3.5
5
4.4
4.7
6
5.2
5.8
7
5.9
6.5
8
6.6
7.3
9
7.3
8.2
10
7.9
9.0
11
8.5
9.8
12
9.1
10.6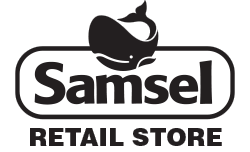 Centrally Located
In Cleveland Flats
1235 Old River Road
Cleveland, Ohio 44113
216-241-0333
Store Hours:
Monday Thru Friday
7:30AM – 5:00PM
Saturday
8:00AM – 4:30PM