Keeping Today's Work Force Equipped.
PH: 216-241-0333
FAX: 216-241-3426
TOLL FREE: 800-892-8012
Samsel Rope & Marine Supply Co.

1. CONDITIONAL ACCEPTANCE
The Buyer and Samsel Rope and Marine Supply Co., ("The Seller"), agree the sale of any goods and/or services by the Seller is expressly conditioned upon and the Buyer's acceptance is expressly limited to the general conditions set forth below. To the extent any writing of the Seller is construed to be an acceptance, such acceptance is expressly made conditional on assent by the Buyer to each term and/or condition set forth herein or contained in this document including any terms and/ or conditions which are additional to or different from those contained in the Buyer's offer to purchase the goods. If such terms and/or conditions are not acceptable, the Buyer should notify the seller at once. Acceptance of the goods by Buyer or failure of Buyer to object in writing to such terms and or conditions with in five days from the date of delivery shall conclusively constitute Buyer's assent to such terms and/or conditions.
2. ENTIRE CONTRACT
The terms and conditions of sale herein set forth, plus the terms set forth on the reverse side hereof, if any, and all drawings, specifications, descriptions and other documents attached hereto constitute the final written expression of all the terms of this contract (unless changed in accordance with the succeeding paragraph), are a complete and exclusive statement of those terms, and supersede all prior and contemporaneous communications, whether written or oral, between Buyer and Seller. Any and all representations, promises, warranties or statements made by Seller's agent or agents that differ in any way from the terms of this written contract shall be given no force or effect. None of the terms of this contract shall be subject to change except by written authorization of a properly authorized representative of Seller at its main office in Cleveland, Ohio or at such other principal office of Seller with which Buyer has transacted for the sale of the subject goods. The failure of Seller to object to any provision in conflict herewith, whether contained on the offer to purchase or otherwise, shall not be construed as a waiver of the terms of the contract not as an acceptance thereof. Should any term of this contract be invalid under the applicable law, the contract shall not fail by reason thereof but shall be construed in the same manner as if such term had not appeared herein.
3. ORDERS
All orders are received subject to acceptance and may be accepted only on Seller's printed acknowledgement form. Typographical and clerical errors in quotation, orders and acknowledgements are subject to correction.
4. PRICES
Prices are FOB point of shipment. Prices are subject to change without notice. Prices in effect at the time of shipment will apply.
5. TAXES
Buyer agrees to pay directly any sales, use or manufacturer's tax due upon the merchandise herein described or upon any feature of this transaction.
6. PAYMENT TERMS
Standard payment terms are cash net thirty (30) days after the date of shipment by Seller. Amounts past due are subject to a service charge of eighteen percent (18%) per annum or the current prime rate per annum, whichever is greater. If Seller, in its judgment, at any time deems that, by reason of the financial condition of the Buyer or otherwise, the continuance of production or shipment on the terms specified herein is not justified, Seller may require full or partial payment in advance. Certain orders may, in the judgment of the Seller, because of their nature or the delivery involved, require progress payments. Pro rata payments shall become due as shipments are made. Seller's failure to exercise any right accruing from the default of Buyer shall not impair any rights in case of subsequent default by Buyer.
7. DELIVERY
Shipping dates given by Seller are approximate and are based on prompt receipt of all necessary information regarding that order. Seller will use its best efforts to meet the scheduled date shown on the face thereof, but does not guarantee to do so. Failure to make shipments as scheduled does not constitute a cause for cancellation and/or damages of any character. In the event of any delay requested by Buyer or any delay caused by the lack of shipping instructions, Seller will store all items ordered at Buyer's risk and expense, and will invoice Buyer for the full contract price of the goods on or after the date on which the same is ready for delivery. Seller is not responsible for any risk of loss, loss, damage or delay that may occur after the goods have been accepted for shipment by the carrier. Any such claim should be made to the carrier in accordance with the applicable provisions of the Federal Bills of Lading Act.
8. CANCELLATION
No order or any part thereof may be cancelled by Buyer at any time except with the written approval of an authorized representative of Seller at its main office in Cleveland, Ohio. If Buyer fails to make payments to Seller in accordance with the terms hereof, Seller may, at its option, cancel all undelivered parts of this order by written notice to Buyer. In the event of any cancellation of this order by either party, Buyer shall pay to Seller reasonable costs and expenses (including engineering expenses and all commitments to its suppliers and subcontractors) incurred by Seller prior to receipt of notice of such cancellation plus Seller's usual rate of profit for similar work.
9. ENGINEERING DATA
All engineering data, design information, engineering and shop drawings used in the completion of this order are the property of Seller.
10. PATENTS, DESIGNS AND TRADEMARKS
Orders to Buyer's drawings or descriptions are executed only on the understanding that Buyer will defend and indemnify Seller for any out of pocket expenses, losses or damages, including court cost and reasonable attorney's fees resulting from any claims (by suit or otherwise) for infringement of patents and for alleged unfair competition resulting from similarity in design, trademark or appearance with other goods.
11. RETURNS
No goods are to be returned without written authorization by Seller. Buyer must pay a restocking charge plus return transportation.
12. CHOICE OF LAW
This contract shall be governed by and construed according to the internal laws of the State of Ohio or federal patent law, if applicable.
13. LIMITATIONS OF ACTIONS
Any action by Buyer under or relating to this contract must be commenced within one year after such cause of action has accrued.
14. LIMITED WARRANTY
All goods are sold subject to the mutual agreement that they are warranted by Seller to be free from defects in material and workmanship for one year from the date of shipment. The Seller's warranty does not cover, and it makes no warranty with respect to any defect, failure, deficiency or error which is:
A.) Not reported to Seller within the applicable warranty period; OR

B.) Due to misapplication, modification, disassembly, abuse, misuse, improper maintenance or abnormal conditions of temperature, dirt or corrosive matter; OR

C.) Due to operation, either intentional or otherwise, above rated capacities or in an otherwise improper manner. The foregoing warranty is in lieu of all other warranties, the parties agree that the implied warranties of merchantability and fitness for a particular purpose and all other warranties, express or implied, are excluded from the contract.
15. LIMITATION OF REMEDY AND LIABILITY
The remedy provided herein is the Buyer's sole and exclusive remedy. The Buyer's remedy and Seller's liability (whether under the theories of breach of warranty, contract, tort, including negligence or strict liability, or any other legal theory) shall be limited exclusively at the Seller's option to replacing or repairing without charge at Seller's factory or elsewhere any material or workmanship defects which become apparent within one year from the date on which the goods were shipped. Seller shall not be liable for special, incidental or consequential damages of any kind arising from the installation and/or use of the goods by anyone. By the acceptance of the goods, buyer shall assume all liability for any damages which may result from use or misuse by Buyer, its employees or by others.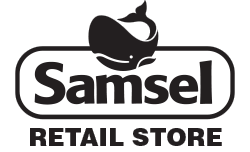 1235 Old River Road
Cleveland, Ohio 44113
216-241-0333
Regular Store Hours:
M-F: 7:30am - 4:30pm
SAT: 8:00am - 4:00pm
Payment Methods: Cash, Check, Credit Card or on Account.
Will Call Hours 730AM-430PM Monday through Friday.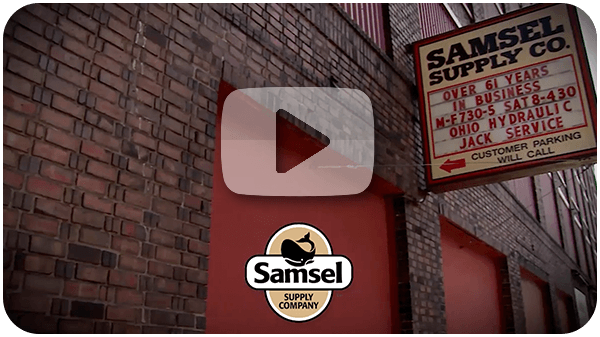 Samsel Overview