Keeping Today's Work Force Equipped.
PH: 216-241-0333
FAX: 216-241-3426
TOLL FREE: 800-892-8012
FABRICATION SERVICES

Samsel is an affordable source for custom cordage, wire ropes, chains, slings and canvas products. Our staff of experienced technicians are trained in the latest technologies and are dedicated to completing even the most simple, or the most complex fabrication with equal care.
Canvas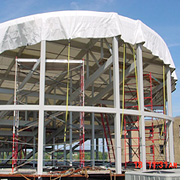 Tarps for industrial, construction, transportation and marine applications are custom made in house by our staff of experienced technicians. We have a large inventory of vinyl and canvas in stock for quick turn around of orders. No job is too big or too small. Tarpaulins, covers, demolition mats, mailbags, windsocks, enclosures, etc. – Samsel can deliver it.
How to measure truck tarps [click here]
How to measure irregular shapes[click here]
Nylon Sling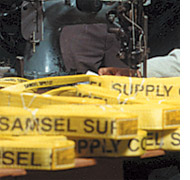 Whatever your load requirements, we can fabricate your sling for quick delivery. Samsel can supply all popular type slings as well as slings for special needs, in any length and width. Sling fittings and hardware for special applications are available as well as all styles of wear pad materials are available. Slings are branded with all safety specifications in heavy black type on yellow background, then protected with clear-coated vinyl, eliminating the chance of wear resulting in OSHA rejection.
Ordering information and sizing [click here]
Wire Rope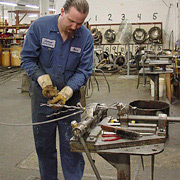 The Samsel staff has more than 50 years of lifting and rigging experience in the construction, industrial, and commercial marine industries. They can deliver a wide range of primary wire rope and accessory hardware along with the ability to custom fabricate lifting systems to meet exact specifications needed –Samsel has one of the largest inventories of wire rope available for immediate delivery.
How to order reeve manila & wire rope blocks [click here]
How to order wire rope Sheaves [click here]
Chain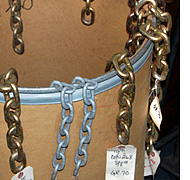 Whether you need Grade 100 Lifting Chain – Grade 70 Transport – High Test or Proof Coil Samsel stocks them. Samsel also stocks the lighter chains such as Machine, Tenso, Coil, Safety or Plumbers chain and chain hardware. Samsel also fabricates mechanical chain slings and gripper chains. Stud Link Anchor Chain and components are also available.
How to measure chain [click here]
How to order chain slings [click here]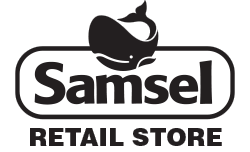 1235 Old River Road
Cleveland, Ohio 44113
216-241-0333
Regular Store Hours:
M-F: 7:30am - 4:30pm
SAT: 8:00am - 4:00pm
Payment Methods: Cash, Check, Credit Card or on Account.
Will Call Hours 730AM-430PM Monday through Friday.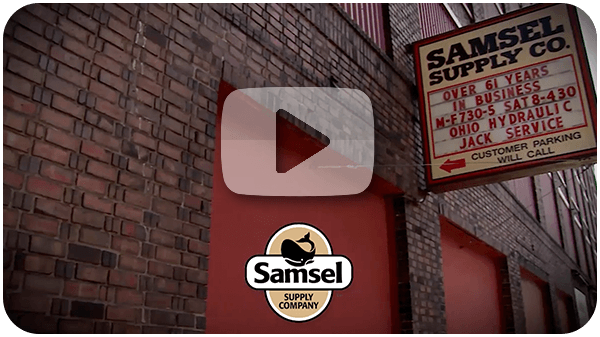 Samsel Overview